Resgrid Is Open Source
It's been a long time since we put out an update and I've received a few "Is Resgrid Closed?" questions, so instead of waiting till next year to make an announcement it's better that I put it out there now.
Resgrid is and has been fully open and will continue to be. Additionally, I'm proud to announce that the reason for the long silence was that we are finally transitioning Resgrid into my vision, an Open Source Company.
For some, that doesn't mean much, for others, it means a lot. But before I delve into that I wanted to share why the long period of silence.
Around Mid-2018 it was decided that the time was right to pivot into a fully open-source company. This is an absolutely huge undertaking that involved a major overhaul of the Resgrid code base to fully make it work for environments that are not our Microsoft Azure Cloud. For reference, the Resgrid codebase is well over 150,000 lines of code with an estimated 45-person years worth of effort at just over 3.5 Million dollars of dev time.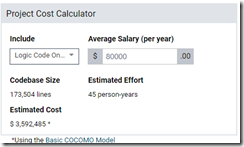 So we went dark in mid-2018 and early 2019 to get Resgrid published in all of its glory to GitHub! It took some time into 2019 to iron out the bugs and issues with the new OSS development flow while also keeping up updates with our production hosted system. In late 2019 we finally got our feet underneath us and started working on new feature development again. Our goal was in early 2020 to send this announcement out, but with a global pandemic and a huge increase of usage we needed to focus on system stability and didn't send out the update.
So, the lead, why does Resgrid being Open Source matter to you and your organization? Well, long story short you can run Resgrid yourself 100% free. You can also download our entire code base and use it as a base for your own custom Computer Aided Dispatch (CAD) solution. We are the only CAD vendor out there that offers that. This gives you unparalleled flexibility to meet your organizational needs.
Your ability to view the Resgrid code means you can be sure we're doing the right things, we are keeping up to date and evolving the codebase. We can't hide anything from you and any member of your organization can modify the code to meet your needs without waiting for us.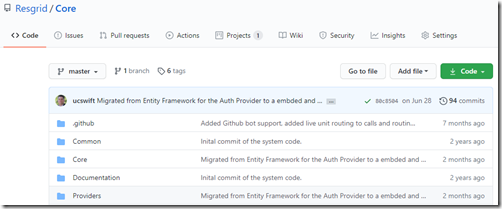 New feature development is in full swing, we're adding a new Dispatch App, Call Protocols (i.e. COVID), District Mapping, Pre-Plan Management, Full Fledged CAD features, AVL, RMS and so much more. The Resgrid system you know isn't changing and you can still pay us to use our hosted and managed version of the system. Have a feature request or an issue? You can reach out and we'll get it in as we always have.
In the future, we'll be rolling our support plans for the OSS software but right now you can get support for the open-source version via GitHub.
Having an open-source Computer Aided Dispatch system is important to all of us, in these times where budgets are squeezed to the max, remote working and flexibility are key, open-source is the only way you can guarantee functionality for your organization with any certainty. Resgrid has never and will never put commercial interests above doing the right thing for First Responders everywhere, us being Open Source Software allows us to live that commitment every day.