Text Messaging Numbers
Text messaging at scale can be a difficult endeavor. We have struggled through the years to strike the right balance of offering an affordable service and offering a top tier text messaging experience, sometimes it works other times not so much.
With the rise of spammers, phishers and scammers, text messaging has gotten more difficult. The way systems like Resgrid work, sending a blast of messages when a Call is created in our system, looks a lot like spammers sending messages, which means our numbers can be blocked or marked as spammers when we try sending messages. Because of this we implemented regional numbers pools to help mitigate a number being temporarily blocked by a carrier.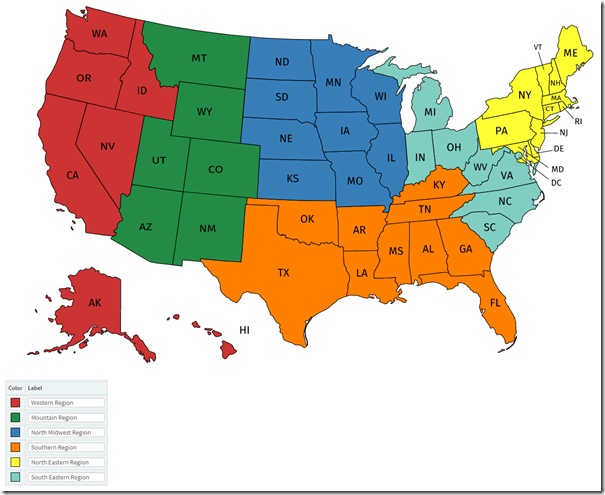 We have the US split into 6 regions: Western Region, Mountain Region, North Midwest Region, Southern Region, North Eastern Region and South Eastern Region.
The area codes we utilize per region are below:
Washington, Oregon, California, Nevada, Idaho, Alaska, Hawaii

Area Codes:

Washington (360)
California (530)
Nevada (775)

Montana, Wyoming, Utah, Colorado, Arizona, New Mexico

Area Codes:

Wyoming (307)
Colorado (970)
Arizona (928)

North Dakota, South Dakota, Nebraska, Kansas, Minnesota, Iowa, Wisconsin, Illinois, Missouri

Area Codes:

Minnesota (218)
Illinois (815)
Kansas (785)

Oklahoma, Arkansas, Texas, Louisiana, Tennessee, Mississippi, Alabama, Kentucky, Georgia, Florida

Area Codes:

Texas (512)
Tennessee (615)
Georgia (912)

Pennsylvania, New York, Vermont, New Hampshire, Maine, Massachusetts, Rhode Island, Connecticut, New Jersey, Maryland, Delaware

Area Codes:

Pennsylvania (814)
New York (518)
Maine (207)

Michigan, Indiana, Ohio, West Virginia, Virginia, Washington D.C., North Carolina, South Carolina

Area Codes

Ohio (740)
Virginia (434)
South Carolina (803)
As of September 2020 the current Resgrid phone numbers are:
Western Region
"+17753090260", "+15304547374", "+15417303444"
Mountain Region
"+13072008449", "+19707367743", "+19282880912"
North Midwest Region
"+12183017743", "+18153907743", "+17853770774"
Southern Region
"+15125720131", "+16157227743", "+19122087770"
North Eastern Region
"+18142737743", "+15185767743", "+12078507743"
South Eastern Region
"+17403247743", "+14347743424", "+18038977433"
We will be offering, in the coming months, a special dedicated text number for our Enterprise and up customers that will send Calls through a newly dedicated system. This will limit the issue where Call dispatches text messages would be limited or not delivered by carriers.