Resgrid and what3words
Here at Resgrid it is our mission to deliver the latest technology to first responders all over the world. One of the most important pieces of information to any first responder (firefighter, emt, disaster relief worker, sar member, etc) is location. But location is one of the most difficult pieces of information to communicate and utilize. So when we saw what3words we instantly knew what this could do for first responders and started working on adding it to the Resgrid service.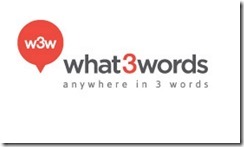 So what is what3words (w3w)? Well it's a global addressing scheme utilizing 3 words in many languages to denote a 3m by 3m square. The power of w3w is that it is global, localized, easy to remember and unique.
An addressing scheme that global allows first responders to get vital location information consistently regardless if your in downtown New York City or in the African Sahara.
Initially we are rolling out w3w in our Dispatch system, allowing dispatchers to create a call with a what3words address and dispatch personnel to that location. After that initial rollout we will look to expand integration down to our mobile apps (Responder, Unit and Incident Command) allowing for searching for w3w address, viewing address information and showing the 3m by 3m grid box.

what3words is going to play an important part to our global addressing capability, in addition to it will Resgrid better support rural addressing and extend our location capability to areas not served well by Google, Microsoft and other mapping\location providers.
Don't wait, signup your first responder department today, it's fast and free. You'll join thousands of first responder (Fire, EMS, SAR, Public Safety, CERT, etc) worldwide currently using Resgrid.