Introducing the Resgrid System
We originally started working on Resgrid in July 2012, with our first usable system deployed to the web (and Apple's App Store) in October 2012. Since that time we have over 500 departments signed up and utilizing the system, submitting feedback and helping make Resgrid better. Resgrid is a complete cloud based logistics solution for first responder organizations, like volunteer fire departments, career fire departments, emt\ems services, ambulance services, search and rescue, hazmat teams, public safety and many more.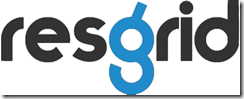 So what is Resgrid and why does it matter to your first responder organization? Resgrid is a cloud based all-in-one logistics and management solution for your department with mobile apps on Apple's App Store, Google's Play Store and Microsoft's Windows Store. Resgrid also offers private managed cloud deployments where your department will be the only one on the infrastructure and local installs. Resgrid has a free plan for small departments that will always be available and will always be free.
Resgrid allows your personnel, units (apparatuses), and stations to coordinate effectively and efficiently utilizing bring your own device (BYOD) and commodity hardware. No expensive laptops, servers or even tablets. Your personnel can use their own phones and access responder and unit functions right from their own phones. We can create and blast calls/dispatches out via email, push notifications and text messages, including call audio from providers like eDispatches as well. You personnel and log their actions on and off of a call, take notes on units, send messages with other members and set their staffing level (availability to respond).
In addition to all that functionality Resgrid is constantly evolving with every request you make. If you need a feature we will work hard to get into the system. We are rapidly evolving Resgrid to meet the changing needs and requirement of first responders worldwide. We update Resgrid almost weekly to ensure bugs and issues are fixed in a timely manner and your high priority feature requests are delivered to you as soon as possible. This of us as your own software engineering department.
Some of the major features of Resgrid are:
Personnel Tacking

Responding to a Call/Station
Staffing Level's (Available, Delayed, Committed, etc)
Geo-Location and ETA's
Automate Staff level changes (i.e. delayed/unavailable when at work, available when at home)

Unit (Apparatus) Tracking

Responding to Calls (On Scene, Committed, Released, Returning, etc)
Accountability (Personnel on the Unit)
Unit Assignment
Note taking
Geo-Location and ETA's

Calls and Dispatching

Dispatch Users, Groups, Stations or Roles
Geolocation and tracking information
Log call details, actions and notes

Groups, Roles and Shifts

Create station and organizational groups
Create roles for personnel (i.e. Driver, Engineer, Firefighter, EMT, etc)
Delegate Responsibility to Group/Station Admins
Create Shifts and assign personnel to shifts. Assign shifts to stations and units to stations.

Logging and Reporting

Log call actions, non call (station time) work
Report on staffing level, availability, responses
Schedule reports to be sent you, i.e. morning staffing report

Coordination and Storage

Department Wide Calendar and Station Calendars
Upload Documents, form, images and preplans.
We are constantly working on improving Resgrid to meet your needs. Or goal is to build a complete solution for all your logistical and management needs. Our development will never stop and we will ensure you will have the most up to date, usable system for your department and personnel. Resgrid can be implemented as a stand along system or integrated into your existing systems, i.e, an existing CAD (Computer Aided Dispatch) system via our API. If you have any questions you can always email us at team@resgrid.com and head on over to http://resgrid.com to signup and try the system today.